Our Mission is to
Create Op

portunities.

The mission of Greater Opportunities is to educate, advocate, and empower individuals and families to improve the quality of their lives through the development of self-reliance, while promoting a culture of people working together to help themselves, one another, and their community.
Our
Services

.

We help our surrounding communities with comprehensive services that include emergency assistance, advocacy, early education, and safe and affordable housing. The braiding of community resources and the building of effective partnerships, serves as the cornerstone for the foundation and success of our agency.
Our
Approach

.

Our team works with our clients to help create the opportunities and programs that work for them as individuals. We do this with a hands on approach in order to help track their progress and ensure their on-going journey to success.
Our
Board

.

Greater Opportunities Board of Directors must consist of at least one-third elected representatives of the low-income community. In addition to representatives of the low-income sector, the Board must include one-third public sector (elected officials) or their designee. The remainder is representative of the private sector.
Executive
Statement

.

Greater Opportunities is well-positioned to not only meet the challenges that lie ahead but to continue to grow and expand to meet the ever-changing needs of our community.

Through our dedicated staff and programming, our organization will continue to assist the most vulnerable in both Broome and Chenango Counties.

The hard-working people in our region that have utilized our services over the last 50 years have gone on to live productive and vibrant lives.

That is the commitment of our work, to help individuals and families become independent, and contributing members of our society.

I am proud to work for this organization and look forward to continually evolving our agency to always deliver the most empowering services and assistance to all those in need so that they can become who they envision. With the assistance of our agency, those we serve can live vibrant lives and contribute to the growth of our communities.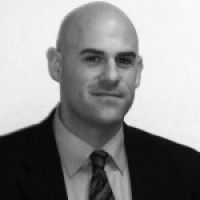 Mark Silvanic
Greater Opportunities, Inc.
Chief Executive Officer