The unique thing about OFB and OFC's decision to merge, is that neither agency needed to merge. Both agencies had remarkable reputations with our funders and were considered strong agencies within our communities. We were not weak agencies, looking to survive in a turbulent economic climate. Rather, we were progressive agencies looking to see what we could do better to serve our clients and our communities by coming together as one.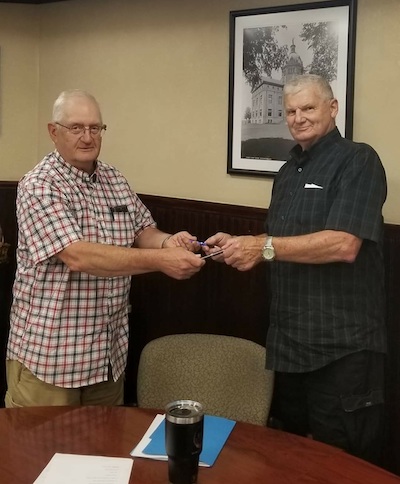 Robert Starr and Jerry Skrivan
In 2013, Opportunities for Broome and Opportunities for Chenango, Inc. began discussing the possibility of a merger of the two agencies. With economic down turns and possible funding scarcity, a merger would accomplish multiples goals: enhance organizational capacity to achieve results; reduce administrative costs; increase flexibility to meet the needs of the clients we serve; and provide an opportunity to focus on our mission of empowering people and our communities. Although bigger is not always better, a merged agency would provide us the capability of adapting to meet the needs of our communities and those we serve. With the dedicated support of the Board of Directors, the trust and support of the personnel of both agencies, and a tremendous amount of hard work, we are proud to finally announce the merger of the two agencies into Greater Opportunities for Broome and Chenango, Inc. As one of the few Community Action Agencies across New York State serving multiple counties, we are very excited to start our new endeavor while we continue to create opportunities for those we serve.